The Last Few Hours - Estee
Vin is suspicious when Mrs. Potter is far too happy on the last day of summer vacation.
The Last To Fall - Joy K
The aftermath of Christmas with a hyper child and snoozing adults.
Late Night Visitor - KT
A late night visitor reminds Vin of his true heritage
A Learning Experience - Nomooretears
JD finds out what happens when you mix food coloring with a cat.
Lessons Unlearned - Beth Green
Ezra's past comes back to haunt him as he and Vin are kidnapped by an angry mark. Not suitable for sensitive readers
Let It Snow - LaraMee
Snow day boredom leads Chris and Buck to show Vin and JD how to make the best of it. They find themselves becoming kids again themselves in the process.
Letter from Camp - Joy K
JD writes a letter to Miss Nettie from 'Lake Typhoid' detailing a very different camping experience for the whole gang. Let's just hope they paid their health insurance....
 

---



Letters to Home: JD - Marian
Letters to Home: Vin - Marian
Letters to Home: Ms. Nettie - Marian
Letters to Home: Epilogue - Marian
When Nettie Wells goes to California to pick up her orphaned niece, JD and Vin accompany her and the three write home to tell Chris and Buck about their adventures.
 

---



The Library - Angie
Vin and JD's trip to the Library with Uncle Ezra for story time turns into a hostage situation
Little Hearts, Big Truths - Heidi
A Salvation Army donation kettle helps Vin and JD teach the adults around them what's more important than the hustle and bustle of the holidays.
Little Runaway - LaraMee
When Vin is falsely accused and no one believes him, he runs away... and runs right into trouble.
Lizards, Little Boys and Big Papa's - Pat
Chris, Buck, Vin and JD go on vacation in Coachella Valley, and a lizard adopts JD. The four meet several interesting people and insight a spiritual awakening as the lizard acts as a guide for the duration of their stay.
The Long Flight - Joy K
Vin and JD have vastly different perspectives of an eventful plane ride.
Lords of Misrule- Raven
Vin and JD learn about April Fools Day with some encouragement from Buck...
Lots of Thankfuls - Carole
The little boys bring a new tradition to the household.
Love Aloft - Joy K
Mother's Day is approaching and an unthinking Art Teacher sets events in motion that bring sadness to JD and Vin's lives. Can their new fathers show the boys that though none of them had their mothers with them any longer, they would never be without them, and help the boys realize that what a unique family they are?
Love And Marriage - Dawn Cunningham
A pretty lady comes into Buck's life and Buck falls hard for her. With an impending marriage, the entire family is troubled by the ramifications to their futures.
Love Is Thicker Than Blood - Ruby
Coming home from work one day, Chris finds a note from Vin that makes him think about his family and the love that binds them together. (Centered around the song "Thicker Than Blood" by Garth Brooks)


Making Lemonade - Joy K
An unexpected blizzard strands Vin at Ezra's on December 24th forcing Ezra and Vin find a way to make their own Christmas tree decorations and unique meals, making lemonade out of lemons, so to speak. Vin loves his 'Uncle Ezra, but all he wants for Christmas is the storm to break enough for Chris to come and take him home for Christmas, will his wish come through?
Making Memories - Teri
The boys kidnap Uncle Ezra from helping Buck and Chris when they find out he doesn't know about coloring Easter Eggs.
A Man Someday - LaraMee
Buck reflects on life with JD. Companion piece to "Another Saturday Night"
Mark My Words - Beth Green
Vin is making progress in his studies, but sometimes it's so miniscule that he can't see it. Buck helps Vin to see his "smarts" in a new way.
It's Halloween and a case is keeping Buck and Chris from spending it with Vin and JD. Nathan comes to the rescue and teaches the boys the true meaning of Halloween; and love ones near and far....
Memories and Nightmares - Laramee
A Newsclip on television brings back nightmarish memories for little JD.
Mending Fences - Monardia
Ezra, Vin and JD deal with the aftermath of Buck's injury and a mountain lion attack. Follow's Heather F's "For the Best"
Merry Christmas, & Chicken Pox to You - LaraMee
The little patchwork family enjoys their second Christmas together, despite the appearance of the dreaded "shicken pops".
The Midnight Ones - Enola Jones
Ezra's babysitting and isn't quite prepared for a "disaster"
Miles to Go - Raven
Follows "Promise to Keep". JD's kidnapping is resolved but there are miles to go before the case is settled and the family is one again.
Mistaken Identity - Winter
The Velveteen "Cat" makes an appearance when Cuervo, the Federal Building cat arrives at the same time that Vin's stuffed cat disappears.
Mistletoe - KT
JD and Vin have an interesting discussion about just what exactly mistletoe is...
MizPrichard - LaraMee (ATF)
Vin has difficulty adjusting when Chris starts spending more time with Miz Prichard.
Mr. Mason - Ruby
A "creepy" ghost story. The subject is a little dark and there is some bad language. What happens when JD talks to Mr. Mason... But Mr. Mason is dead?
Mockingbird - Raven
In the 24 hours before Chris and Buck find them, JD tries to comfort a gravely ill Vin the best he knows how.
My Family - KT
When Senator Eastwood visits JD's class, the small boy entertains and informs her about his family via a VERY detailed drawing...


Naming Ceremonies - Jeanne
Chris and Buck decide it's time for the boys to call them 'Dad' and Josiah comes up with the perfect 'Naming Ceremony' and it's not just for the fathers and sons...
Neither a Borrower Nor a Lender Be - Carole
An accident at school leaves Vin in an embarrasing situation when he has to borrow clothes from the school.
 

---



#1: Shocking Revelations - Angie
Buck finds out that he has a son from an earlier affair.
#2: In the Beginning - Angie
Steven has trouble settling in.
#3: School Days - Angie
First days at a new school are difficult for Steven and for the boys.
#4: Smooth Sailing - Angie
Josiah's heart attack causes the boys to worry and Steven runs away from home.
#5: Soulsearching - Angie
Steven and Ezra bond and a rift develops between Vin and Ezra. Steven's mother is found, in a federal detention center.
#6: Happily Ever After? - Angie
Buck and Ezra visit Steven's mother and she wants him back.
---

 

Night of the Mummy - Pat M
It's Halloween night and JD is sad because an injured Buck is sleeping and probably won't be able to trick or treat with them. The boys decide to 'dress' Buck in a costume just in case he wakes up in time...
No Good Going Back - KT
JD's past returns with a vengeance threatening to tear the family apart
No, Virginia, There Ain't No Santa Clause - Estee
Vin kind of accidentally lets the truth about Santa Claus slip out in front of all his schoolmates.
Nortado - Estee
A tornado warning brings stress for the family.
Not So Different After All - Jen R
There's a new student in ten-year-old Vin's class.
Nursing Insecurities - Joy K
Uncle Ezra is hurt and recuperating at Four Corners. Despite orders to stay out his room, Vin and JD are determined to nurse him back to health, even if it means Vin giving up something he loves...



Obeying Traffic Signs - MMW
A traffic sign leads to a surprise for the boys.
Odds and Evens - KT
JD has a dilemma when he learns about odd and even numbers and his birthday party is coming.
On A Winter's Night - KT
A stop for pizza and supplies on the way home turns into a dangerous situation for Ezra and the boys
One Man's Treasure - Nomooretears
Uncle Ezra leads the boys on a treasure hunt while they are waiting for their fathers to return.
Operation Cat - KT
Those of us with children know how hard it is to get their lovey's away to clean them. Chris and Buck find out first hand how hard it can be, and Vin practices his own version of the 'Larabee glare'....
Out of the Mouths of Babes - Xiola
Uncle Ezra's having a hard time at work, and Vin and JD are having a hard time at home with colds and misery, but Vin helps Uncle Ezra find the truth.
Outflanked - Pat
Ezra babysitting....a thought that brings thoughts of disaster to mind. But he just might surprise the rest of the team and finally get his wish to become part of a family...


Past or Present - CGSL
Chris is seriously injured in the line of duty and is in a world where he must choose between his past, with Sarah and Adam, and his present. As he struggles to choose, it's up to Buck to comfort the boys and pray for Chris's recovery...
The Peacekeeper - Helen Adams
The wisdom of a seven-year-old helps soothe angry feelings
The Perfect Place - Estee
JD runs away, but soon finds that the shed isn't big enough to hold everyone who wants to run away with him.
Picasso - Aussie Lass * Password Required
Vin and JD's approaches to art are very different.
Picture Perfect - Carole
A chill in the air and Josiah's large sweatshirt lead to a picture perfect moment.
Pilgrims, Indians and Family - Joy K
It's the boy's first Thanksgiving at the ranch and plans are underway to make it a special one. But just a few days before Thanksgiving Vin comes down with strep throat and has a severe allergic reaction to the amoxicillin, putting all plans on hold as the small boy fights for every breath...
Playing Hooky - KT
A childhood memory of Buck's has both Chris and Buck taking the boys with them to a conference and a whole lot of fun by the seashore...
Please Be Enough - Joy K
Vin and JD have a little over twenty dollars saved towards a special Father's Day dinner for their dads. Will it be enough?
Pollywogs - Jeanne
JD discovers the wonder of pollywogs.
The Power of Love - Phyllis
When Buck receives a serious head injury placing him in a coma, the team gather around the boys and Buck to pray for a miracle. It takes a small boy's love, however, to bring such miracle around...
Promises To Keep - Raven
Buck is scheduled to testify against a weapons dealer whose hobby is child slave running. JD is kidnapped to keep Buck from testifying. Will they be able to find JD in time? Story contains some strong language.
Pumpkin Envy - Joy K
It's just not fair! First Vin has to miss the hayride to the pumpkin patch because he has an appointment with Dr. Will. Then he gets stuck with the ugliest pumpkin ever while everyone ooo's and ahhh's over JD's perfect one! Everything just keeps getting worse and worse until Uncle Ezra comes to the rescue...
Pumpkin Tales - MMW
A halloween tale with Jack-o-Lanterns and Stingy Jack
Puppy Love - Angie
Vin's first crush. A Valentine's Day story.
Pups on Vacation - Laramee
Hurtful words from a classmate cause the boys to fear for their pups' safety as vacation approaches.
 

---



PUZZLING OUT LIFE'S LITTLE LESSONS (Series)
Previews - Joy K & Gina D
Vin & JD discuss their stories while they wait for Chris and Buck to finish watching the "bolleyball girls" in the Olympic games
#1: Life Is Like A Puzzle - GinaD and Joy
Vin's new Jigsaw puzzle creates an opportunity for all the adults in his life to philosophize about life and family, much to Vin's frustration. He got it because he liked the picture!
#2: Show Ribbons - Jeanne
Vin & JD take riding lessons and participate in a community horse show. Chris and Buck learn a lesson in letting go.
#3: School Bells and Wedding Rings - LaraMee
School starts and brings new challenge as Vin is asked to be a mentor to new students and JD is chased by a little girl who wants to marry him. Meanwhile, the big boys, Chris and Buck have lady troubles of their own.
#4: Skunked - MMW
The family is visited by a little black and white "kitty" and havoc ensues when the dogs get too close.
#5: Budget Cuts - Chris G
The dreaded budget cuts come too close to home when Chris is told he will have to eliminate a position on his Team.
#6. Losing A Piece - Joy K
The family is upheaval when Uncle Ezra is wounded and may not survive.
#7: Looking For a Different Puzzle - Joy K
The emotional fallout from Ezra's injury continues as the family tries to adjust and Ezra tries to do what he thinks is best for everyone.
#8: Finding Where You Fit - Joy K
Ezra's in New Orleans trying to settle in as the family tries to adjust. Vin and JD are pushed to the breaking point, as are the adults around them. Will Ezra stay in New Orleans, or will he return to Denver?
#8a: Interludes - Joy K
JD & Vin find creative ways to pass the time waiting for Chris and Buck to finish watching the baseball series
#9: Peace by Piece - Gina D
Uncle Ezra has returned home but it isn't that easy to "get back to normal". He's confronted with his own fears as well as those of his family as they face the issues head on.
#10: Critters - Nancy W
Life is definitely settling back to "normal" when Vin and JD bring "critters" home from school. Getting rid of the critters leads to a crisis for JD as he tries to take care of "Scooby" on his own.
#11: Curthed - Estee
Vin can't help but wonder if there really are such things as Curthes.
#11b: Moments With Vin and JD - Estee & LaraMee
The little guys ponder the delays that come up in the series.
#12: I Do Solemnly Swear - Phyllis
JD runs for class president in a classroom exercise in democracy.
#13: The Fab Seven - Estee
There are some last minute details to work through as the adoption and Thanksgiving draw near.
#14: Piecing Together a Family - LaraMee
Chris announces that his parents are coming to be with them all when the adoptions are finalized and staying for Thanksgiving. But it isn't necessarily a happy occasion when Chris sees his mother for the first time in three years. Will Claire Larabee ruin the upcoming celebrations?
#15: Thanks For Giving Us... - LaraMee
The final adoption hearing falls on Thanksgiving week and Chris' parents are still visiting. While Claire Larabee and Vin are beginning to warm up to one another, she and Chris have a long way to go. Ezra's surprise visitors add to the mix, making it a week to remember for everyone!
#16: Ball Games - KT
A surprise trip to the circus is a big hit with the boys, so much so that they try to recreate some of the acts they have seen at home. Unfortunatly they find it isn't as easy as it looks.
#17: I Go Out Walkin - Winter
When Vin starts sleepwalking Chris is in a panic. Every one assures him it's okay but he's not sure. Meanwhile Travis wants the healed Ezra to go undercover again.
Undercover Christmas - The Missing Piece - GinaD & Joy K
Final installment in the Puzzling Out Life's Lessons series. Christmas is rapidly approaching and Ezra's decision to return to undercover work wreaks havoc.
---


Questionable Answers - Estee
A fun look at the question no "dad" or "uncle" wants to answer... "How do babies get in mommies' tummies?"
Quite A Catch - Aussie Lass (ATF) *Password Required
JD makes an unusual catch while fishing.


Raisin Hell - Beth Green
Chris, Buck and Ezra have a little trouble with raisins during a seminar
Reading Between the Lines - Sue M
A Substitute Teacher creates difficulties for Vin and JD.
Reading Lesson - MMW
Vin is assigned to read a book he has never read before, but it may be Chris who gets the reading Lesson.
Revenge - Joy K
Vin has been plotting his pay back trick on JD since JD's got him. But it all goes awry when Chris is caught in the line of fire. Just how will the 'Man in Black' retaliate??
Remember - Jen R
Vin needs to know what happened the day Chris, Buck and the others found him and JD, but he doesn't know how to ask.
Ridin' - Raven
JD attempts to become captain of his fate, and gives Chris and Buck heart failure in the process. (Story contains strong language)
The Rocker - Joy K
On their second night in the Larabee household, a lonely seven-year-old and a hurting ATF agent discover a common bond in the rocker.
Rockin' - Phyllis
Nettie Wells makes an unscheduled visit to the Larabee-Wilmington ranch and sees a sight she never expected to see...



Santa Claus is Coming to Town - Nancy W
Will Vin's tantrum keep Santa Claus from coming?
Santa Claus is Comin' to Town - Carole
A cold and JD's creative interpretation of the lyrics to a song provides amusement for Buck and Vin
Saturday Night Life - Laramee
A reflection on the changes that two little boys have brought to Saturday nights.
Saving Grace - AJ
After an accident, Vin is kidnapped. The team is unable to find him, until one day Ezra spots him while undercover. Will they be able to overcome the lost 2 years?
Saving Vin - AJB
Vin is recovering from the events in "Saving Grace"... but can he overcome the trauma? Can his famly overcome?
Seasons of Love - Mary Ann
An alternate version of how the seven meet. JD and Vin trick or treat at Buck's house and are rescued by Chris and Buck when some teenagers try to steal their candy.
Seven Hallow's Eve - Princess Nat
Dark story that may not be suitable for all readers. Vin is kidnapped on Halloween to lure Chris into a trap.
Shaving Soap - Helen Adams
Uncle Ezra and JD bond through a morning ritual
Sick Day - MMW
Life is too exciting and there are so many things to do. When JD delays doing his homework he has to get creative.
Signatures - Heather F.
Follows "Hey Joe". Vin fills in 'Joe' (his journal pal) on the troubles and woes of both Ezra and him, confiding that he didn't want Chris to be mad at me like he was at Mr. Ezra ''cuz we're both 'dumber than slugs in salt.' Chris finally manages to convince both Vin & Ezra that families love each other no matter what they do
Silence - LT and Niteowl
Buck is severely beaten and it looks like Chris did it. Will Chris's anger tear the family apart?
Sins of the Father - Phox
JD is kidnapped by his birth father
Sleepless - Jeanne
Vin has trouble sleeping and sees a late night wonder.
Small Refugees - Pat Merritt
Things get interesting when the boys adopt an unusual stray.
Someone Else's Son - Angie
JD's concern for a boy on their soccer team leads to a crisis for more than one family.
Somewhere Along the Road - Estee
A breakdown helps Buck discover how much he changed somewhere along the road.
Sparklering - Kathy M
The "family" discovers that traditions should not be taken for granted.
Special Friends - Angie
JD befriends Laurel, the new girl in school and their friendship as well as Laurel's special needs bring up confused feelings for Vin.
Spirit - Ruby
Seeing life through the eyes of JD Dunne, Chris celebrates Christmas with his "family".
The Spirit of Giving - Andi & Charli
Vin and JD want to make sure that Santa doesn't forget any kids... drawing the team together for a different kind of giving.
Spiritual Thoughts - The Neon Gang
A collection of humorous drabbles
The Storm - LaraMee
A vicious storm and a sick Chris make for a harrowing night alone for Vin.
Storm Watching - Sage
What happens when thunder rolls and the lights go out?
Stranded - Gunney
A simple day of fun turns sour when carjackers decide to take Uncle Ezra's car, leaving the injured man and two boys with no way to get help.
Subterfuge - Carole
JD's having trouble falling asleep on a campout, so Buck results to subterfuge in this vignette.
Sugar Rush- Carole
Easter candy leads to havoc for Buck and Mrs. Potter
Swooshed Away - KT ( ATF)
The uncles take the boys on a vacation adventure that becomes a little more adventuresome than anyone expects.


A Taste for It - MMW
JD finds out the hard way that there can be too much of a good thing.
Tee-Time - Winter
Buck and JD spend a special 'father and son' day together with a visit to 'Mickey D's, a toy store and miniature golf. Sure sounds like a perfect Saturday, doesn't it.....
Thanksgiving At Home - MMW
A little "humor" for Thanksgiving... JD style.
That and Presents - Aussie Lass *Password Required
Vin & JD ask Josiah what Christmas is about.
That's What Friends Do - Lynda
Trouble lies ahead after Vin and his pup tangle with a rabid skunk.
 

---



Two little boys and five men are constantly learning, whether at school, at work or home. As a "family" they are creating a memory book "just because we want to remember". Join in the adventure of life lessons and the school of hard knocks.

1. Cast Away - Joy K
It's been six weeks and it's time for Vin to get out of his cast... but nothing is ever that simple. Torkus the tortoise and Uncle Ezra's assignment renew old hurts and Vin struggles with reading aloud.
2. Legends in Litter - Winter
Halloween is quickly approaching and the choosing of a costume leads to trouble in the household.
3. Empty Faces - Phyllis
Tragedy strikes a classmate creating a crisis for the family when JD responds in an unexpected way.
4. Heroes - Chris G
The teasing of a classmate leads to serious questions for Vin and the fear that his uncertainty will disappoint Chris
5. Cowboys and Trolls - Gina D
The boys' survival skills come into play when Uncle Ezra is revisited by a "Troll"
6. Thanksgiving Melee - Phyllis
An unexpected donation for Thanksgiving dinner leads to distress for JD and Vin.
A rainy weekend and a shopping trip lead to an argument and hurt feelings, leaving the boys feeling insecure, especially after Buck is injured.
8. Snow Days and Matchbox Cars - LunaDey
The boys, Buck and Ezra are snowed in and mayhem ensues
9. Twas The Week Before Christmas - Gina D
Shopping Trips, Letters to Santa, School Pageants... The grown-ups learn valuable lessons while trying to keep up with the boys.
10. Jingle Bells Las Posadas - Jeanne
The family goes to the mission with Josiah and learns about Christmas in another culture. Meanwhile, the less than cooperative weather threatens to postpone Christmas and the boys worry about Santa being able to find them.
11. Old Anne's Eyes: A New Years Story - LaraMee #200
The boys have a New Year's Eve sleepover, with Chris and Uncle Josiah as Chaperones.
12. It's a Children's Museum - What Could Happen? - Phyllis
Silly question, right? A class field trip to the museum turns into a nightmare when the boys help Joey in the elevator and get separated from the rest of the class.
13. A League of their Own - Joy K
It's family game night, and JD chooses bowling as the "game" for the night. Chris, Buck and all of the Uncles learn valuable lessons about bowling night.
14. Go West Young Man - GinaD
Chris and Buck are working long hours, and the resulting stress takes it's toll on everyone.
15. Media and Miracles - Winter
The swear jar is full and it's time to decide what to do with the money. With two worthy causes, the boys enlist Miz Nettie's aid in raising extra funds.
16. Empty Kingdom - LaraMee
Vin's anger has been building for weeks and finally the cause of his frustrated feelings comes to the surface with surprising results.
17. Always Be Mine - Joy K
Vin wants nothing to do with Valentine's Day and no one knows why. The adults make some more surprising discoveries when both boys react badly to the idea of Uncle Nathan and Aunt Rain getting married.
 

---



Through a Child's Eyes - The Neon Gang
God gives Vin (and Chris) a special gift for Christmas
'Thumbody' Special - LaraMee
A little white lie leads Buck into a very embarassing situation.
Tie My Shoe - MMW
JD's mourning tying his shoes.
Time And Again - BMP [contains strong language]
Chris disappears on the anniversary of Sarah and Adam's deaths creating stress for the family
To Confinity and Beyond - Xiola
An overheard conversation leads to misunderstandings as Vin struggles to find his place in his new family and to fit in at school while being picked on by bullies.
To See the Sunrise - Jen R
A scene from a camping trip
A crisis arises when Buck and Ezra are called out of town a few days before Christmas and the weather is less than cooperative
Tragedy - Angie
A fire disrupts everyone's lives.
Translating Ezra - Angie
Uncle Ezra has an accident and only Vin seems to be able to understand him.
Tree Fall - KT
Buck is worn out from a case, and Chris and the boys try to make things easier for him, But things go awry and Buck ends up with an unusual Christmas Tree stand.
Treehouse of Terror - Joy K
Halloween Terror becomes all too real when prison escapees invade the ranch.
Trees - Ruby
Sequel to "Mr. Mason." JD has a nightmare... or does he?
A Trolling We Will Go - Joy K and Kerry
It's the boys first Halloween and Buck plans a special treat for them, a haunted house. Everyone is having lots of fun until a trick by Buck has both boys believing the Trolls are back to get them...
Tumbling - Angie
The boys are invited to a birthday party at a gym.
Tumbling II - Angie
The boys join the gym for tumbling lessons.
Twas The Night Before School Starts - Estee
It's the night before school starts and Vin is having a little trouble sleeping
Twice around the Park - Sue M
With a little help from Uncle Ezra, the boys get to experience a mini-vacation in New York.
Two Hearts - Estee
A Valentine, twisted and thrown in the trash brings Chris and Vin closer together.
Two Iced Long Necks - Angie
An error in judgment causes a rift between Chris and Buck, with JD caught in the middle.

Uncle Ezra's Halloween - Helen Adams
Chris & Buck have to go out of town on a case during Halloween. Uncle Ezra takes "babysitting" duty, but it's hard to tell just who is having the most fun.
Uncle Josiah to the Rescue - Jeanne
The frantic fathers call Josiah to take the boys on Christmas Eve so they can finish 'things'. A delighted Josiah starts a whole new family tradition with the boys that afternoon.
Until Your Dreams Know - Joy K
When Buck tries to discipline Vin, the kindhearted agent, who would do anything to protect him, turns into (in Vin's mind) a nightmare from the past come back to get him. Slowly Vin reveals a bit more of his and JD's time on the street. Will the love and support of his new family be enough for the child to learn to trust again and make the nightmares disappear?
Untangling the Five-Year-Old Mind - Joy K
(a joke inspired short story) Not even a professional like Mrs. Roquette can stand up under the logic of five-year-old JD Dunne.


Vendetta - Helen A
A criminal gets revenge against Chris by kidnapping Vin.
Vin and the Great Big Huge - Kathy M.
A major school assignment seems overwhelming to one little boy
Visiting Our Past, Questioning Our Future - Heidi
An AU story with Ezra as a child as well as Vin and JD. The family tries to cope when Ezra is injured and can't remember them.
This Mini-series follows "Things We Learned" and focuses on Vin and JD's special sessions with Dr. Will as the boys struggle to find their new roles in the security of family.

February 25, 2004 - LaraMee
Chris breaks his leg in a fall from a ladder and the boys deal with the fall out of their initial responses to his fall.
March 03, 2004 - LaraMee
As Vin makes progress, JD's struggles become more apparent as the changes Vin makes directly affect him.
March 10, 2004 - LaraMee
An incident at school creates anger and misunderstandings between the two boys
March 17, 2004 - LaraMee
JD learns about frustration while Vin learns about being brave.
March 24, 2004 - LaraMee
Freddie Chaney causes some difficulties for both Vin and JD with his "feel bad" words.
March 31, 2004 - LaraMee
Dr. Will wraps up this round of therapy looking at the successes and strides the family has accomplished.



The "W" in Christmas - Tess
The little guys get the opportunity to make and buy Christmas gifts for the family, followed by a Christmas pageant.
The Waiting Game - Nancy W
An X-ray starts a string of events threatening JD's future with the family. Buck struggles with the ominous possibilities.
Weathering the Storm - Sage
It wasn't bad enough that Vin and JD had been in a bus accident on their way home from school, or even that as a result, Vin was missing; to make it worse, snow began to fall.
Weeds - Ruby
A good deed goes wrong when Vin and JD try to help with the yard.
Weekend Plans - LaraMee
Plans for the long weekend go awry when the mighty flu bug brings down the Larabee - Wilmington household.
Welcome Home - Lyn
Chris has been deployed for six months and it's time to welcome him home
What Are You doing New Years Eve? - Joy K
Follows "Coming Home Again" and "From the Heart." The grown-ups are at a fancy party and the boys are at Ms. Nettie's, but no one is having fun. That is, not until they all decide to ring in the New Year together....
What If? - Carole
An overheard conversation worries Vin
What's Important - Ruby
An incident in the toy aisle reminds Buck just how special his boy is.
Wheels - Winter
After missing most of spring vacation the team comes home to spend a special day with the boys. When Chris and Buck give the boys a special gift, the boys learn a lesson in listening to words of wisdom from their elders...
White Raven - Kathy M
Vin tells JD the legend of the White Raven
Why Mr. Chris Wants a New Housekeeper - Pat
Letters to 'Mizz' Nettie' enlightens us to the lengths that a scheming JD will go to get out of doing his schoolwork and how an enterprising Vin uses duct tape, and just why it is that Chris wants a new housekeeper...
Wide Awake - Gingerrozz
Buck resorts to a nursery rhyme to enforce the boys bedtime, but what seems like a simple solution backfires when JD fears that "Winkie" is after him.
Wise Choices - Carole
Vin's first attempt at a solo overnighter at a friend's house ends prematurely and Chris is worried about the cause
Words Once Spoken Can't Be Taken Back - MMW
Words spoken in fear and anger threaten to destroy everything the family has worked so hard to achieve.


None


None


None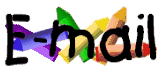 Site maintained by Joy K