Friday, November 27, 1998
The boys slept in a little on Friday, then got up, dressed, and had breakfast before settling in around the big dining room table to work on their homework.

The three third-years took over one end of the table, and Vin and JD the other.  Josiah and Ezra took the open space in-between the two ends, but on opposite sides of the table, so they could spread out their books as much as they wanted.

And they all stayed right there until lunchtime, when Daniel called them over to the fireplace and tossed a green powder into the flames, turning them the same shade.  "After you, boys," he said.  "Our table is ready."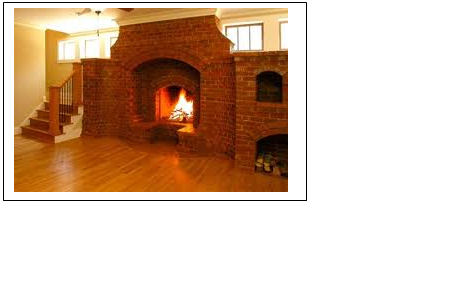 Chris and Buck grinned at each other and stepped into the hearth, and disappeared.

Vin gasped, his eyes rounding with surprise.

"Fireplaces in the wizard world are often connected on what we call the Hearth Network," Josiah told the younger boy.  "That green stuff is Floo Powder; it connects one fireplace to another."

"It's perfectly safe," Ezra added.  "Mother prefers this mode of travel to any other."  He reached out and took JD's hand, then they followed after Chris and Buck.

Josiah and Nathan went next.

Kathy stuck her hand out and Vin took it, stepping into the fireplace with her, his eyes starting to squeeze shut as he did.  He'd expected it to feel hot, but it didn't and, a moment later – after a trip that looked like the Stargate team traveling between gates – they stepped out of a large fireplace inside a small restaurant.  They walked over to join the other boys as Daniel arrived.

"We have your table ready," called a waitress and the group went over and sat down, each boy picking up the menu lying in front of him and looking for what he wanted for lunch.

Vin frowned, having left his glasses on the dining room table.

"I'm gonna get a cheese burger and French fries," Chris said quietly next to him.  "They're really good here."

Vin nodded, his expression grateful.

After a few minutes the waitress returned and took their orders, using her wand to deliver their drinks on the spot.  Their food flew out of the kitchen on two round serving trays, each plate spinning off and landing right in front of them.

"Wow," Vin breathed.

Kathy smiled.  "It is a little different, isn't it?"

Vin nodded.  "But it's cool," he added.  He was sitting between Chris and Josiah, and he attacked his cheeseburger with youthful abandon, glancing around to see what kinds of magic he could see.  There was a lot, but he had no idea what any of it meant, except for a circle of silence around one of the tables in the back.

Once they had all finished, they headed outside, where Vin immediately saw that he was looking at lots more magical symbols than he usually saw at school – except in the Defense building – and on nearly everything he could see.

The Village was a small community, with one main street laid out in a large octagon around a central park area where people in the community could come for meetings and events.  The entire octagon was lined with shops and businesses, the homes of residents taking up the rest of the few streets that lay behind the square for a few additional blocks in each direction.

On the far eastern side of town were several traditional hogans, wickiups, and tipis, as well as mud-brick homes, which was where many of the tribal members lived.

Kathy handed each boy a small bag of coins, watching as they opened them and peered inside.  "Vin, do you know anything about wizard money?" she asked.

He shook his head.

Daniel grinned.  "Well, in many places they use the Galleon, Sickle, Knut system, but here in the US, and in Canada, we use Wands, Swords, Cups, and Pentacles.  The symbols come from old cards, and the coins are made of gold, silver, bronze, and copper.  We also have what we call Scratch, which is kind of like a mundane penny, but it's made of iron.  It's pretty easy to remember the conversions, too.  Ten iron Scratch is a copper Pentacle.  Ten Pentacles make a bronze Cup; ten Cups is a silver Sword, and ten Swords is a gold Wand."

"In England, Europe, and some of South America the system is more complicated.  There, twenty-nine bronze Knuts make a silver Sickle, and seventeen Sickles make a single gold Galleon," Kathy told him.

"But that way is way more complicated," Buck told Vin.  "Stick to our currency, then nobody can cheat you."

Vin nodded, already more than a little confused.

"It's even worse in Asia where they mix the two systems with their own historical one," Josiah muttered.

"So, you all have your stipends or allowances.  We'll meet back at the bronze basilisk in the park in three hours," Daniel told them.  "I suggest that you stay together in pairs or small groups as much as possible.  With the holidays approaching, there will be a lot of pickpockets out and about."

The boys nodded and headed off, chatting excitedly amongst themselves.

Kathy and Daniel watched them go, then she glanced at her husband and frowned.  "Daniel, you didn't tell them to stay out of the Exploding Tuffet…"

"Oh," he replied, trying to sound like he was surprised that he hadn't remembered to do that.  "Uh, I guess I forgot…"

Her light brown eyes narrowed.  "Mmm-hmm," she said, shaking her head, sending her shoulder-length brown hair dancing around her face.  "Fine, but you're going to clean up all the pranks this year."

"Okay," he said rather guilty, then grinned.  "Hopefully there won't be a bubbling mud moat in the basement this year."

She rolled her eyes.  "Boys," she moaned.
* ~ * ~ * ~ * ~ * ~ * ~ * ~ *
As Vin made his way toward the bronze basilisk at the center of the park with Chris and Buck, he smiled.  He had found presents for two of his friends, as well as ones for Ms. Nettie, Mrs. Potter, Mr. Tiny, and Chris' aunt and uncle.  They were all in the same small bag that held what was left of his stipend.  The bag, Chris had told him, was a bag of holding, so they could keep their purchases safe and secret until Christmas.  And all he had to do to get the money out was put his hand in the bag and desire the amount he needed.  It appeared in his hand.

Vin hadn't noticed at first that each bag had their name embroidered on it in gold and silver thread, but he'd seen that when he'd fished into his bag for coins to pay for his first gift.  So now, when Kathy asked for their bags, he wasn't worried that they'd get lost or confused when she placed them all into her handbag, which had to be a handbag of holding, too, given that all their bags fit easily into it.

The more he learned about magic the better he thought it was.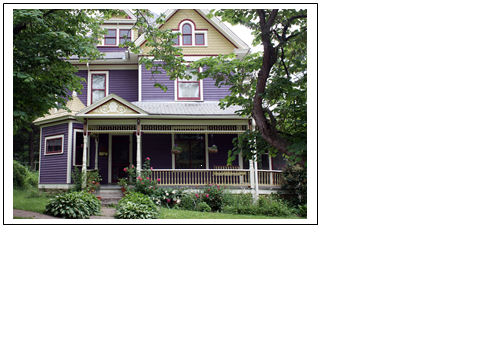 "Okay, boys, we're off to visit Headmaster Travis," Daniel told them, leading the way out of the park and down a street that had several large Victorian homes spaced along it, all of them surrounded by big yards and trees.  Vin knew this had to be the rich part of town and he felt a little out of place being there.

They turned and started up the walk toward one of the largest homes on the street.  But before they reached the front door, it was opened by Mary, who smiled and waved at them, calling, "Hi!  Come inside!"

Josiah hurried ahead, holding the door open for the rest of them as he stood beside the pretty blonde girl.  Inside, Headmaster Travis waited for them.  He smiled as he said, "Welcome, and happy Thanksgiving."

"Happy Thanksgiving, Headmaster," the boys chorused back.

"Why don't we head out to the backyard?  Dinner ought to be waiting for us, along with some entertaining history."

The boys exchanged glances, none of them sure what he meant by 'entertaining history.'  But once they stepped outside, into a protected bubble of light and warmth, they saw what Travis had been referring to.  There was a long table, laden with food, and nearby an old, gnarled tree with a kindly face.  Spread out at the base of the trees was an abundance of fruits and vegetables.

Vin stopped dead in his tracks, staring at the smiling tree, who met his eyes and smiled wider.  "Hello, young man," the old tree said, his voice a little creaky with age.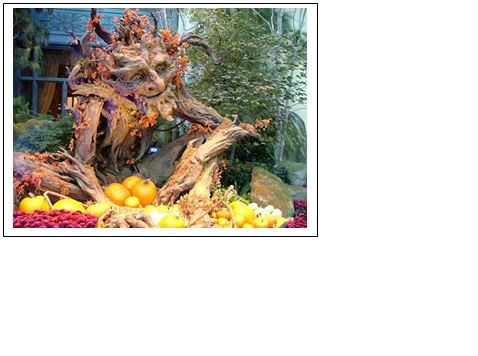 "Uh, h-hello," Vin stuttered in reply.

"Come on," Chris said, taking Vin's arm and leading him to the table, which was laid out so they were all facing the old Tree Man, who had the entire other side of the table to himself.  And he needed it, too; he was huge.

After they were all seated, Travis said a blessing and they began to eat, the Tree Man occasionally popping a whole pumpkin into his mouth, or a handful of apples.

Travis waited until the boys were settled and eating before he said, "It's important that we hear and understand the story of the first Thanksgiving, which took place a long, long time ago, in what we now call New England.  "Hickory, would you do us the honor?"

The Tree Man nodded.  "It will be my pleasure," he replied in the same creaky voice.  "I don't know if this is just the way it happened, but I do know this story is true…  In the long, long ago, new men and women came to these shores from England and other places in Europe and the world.  They had learned to do things in their own particular ways, based on the places that they had come from, and they tried to do the same things here…

"But this was a new land, and the Land here did not know the ways of these new men and women…

"They tried and they tried, and they failed and they failed, again and again.  And, as Autumn began to give way to her brother, Winter, these newcomers began to realize that they would likely starve, as the Land had not yielded her bounty for them.

"They had not been able to grow enough food to survive the winter, even though some of the people living in this Land had tried to show them the proper ways to plant, but they had dismissed them…"

The boys continued to eat, but their attention stayed focused on the Tree Man and his story.

"But the peoples here knew the truth.  They had become good friends of the Land.  They did not want to see the newcomers die, although some among them thought this might be for the best…

"The people here knew that there were some among these strange-looking newcomers who were magical folks, just as they were.  They reached out to these people, revealing to them the wisdom of the animals, and of my people, and of the Land herself, which we had taught them in the longer long, long ago…

"Now, Old Man Winter did not like this, as he had hoped to kill many of them as he could.  He did not like the way they treated his Mother, you see…

"The peoples here heard him muttering his plans to himself, and they knew that when the pale-skinned ones felt the first cramps of hunger, and the first real bite of Winter's cold, they would be more willing to listen to what they had to say, and so they waited…

"And when that time finally came, as they knew it would, they carried baskets full of their harvest into the villages of the newcomers, who were much amazed by the bounty set before them.

"Some among them realized that they had been wrong not to listen, and they took the food and they prepared it, inviting those who had brought it to them to join them.  And the people did.

"And those among the magical folk came as well, and they all gave thanks together for the bounty of their Mother, the Land, and for friendship, and for the gifts and talents each of us carry, and, of course, for magic…

"But over the years since the long, long ago the story has changed, and those who had been helped began to think that they were the ones who had known the truth all along, that they had helped those who lived here first, but they are wrong.

"It was the wisdom of the Land, and the cooperation of the people who saved those pale-faced settlers that cold winter in the long, long ago.  And so we come together here, now, to celebrate that ancient wisdom, kept alive now by the wizards and the witches, and the mundanes who have the wisdom and the open hearts to hear it and know it as their own.

"This is the way it happened, in the long, long ago, when we all sat down together as one family.  Keep it in your hearts, and feast on it, and you will grow in wisdom."

"Thank you, Hickory," Headmaster Travis said, bowing his head to the old Tree Man.

Hickory smiled and dipped his head in reply, then popped another pumpkin in his mouth and crunched it happily.
* ~ * ~ * ~ * ~ * ~ * ~ * ~ *
After they had finished eating, Headmaster Travis and the two adults went inside for hot, spiced cider while the boys stayed outside to play with Hickory, who used his twig-like fingers to grab them and toss them into the air, catching them again before they hit the ground.

When it grew dark, they used the big fireplace in Headmaster Travis' home to return home on the Hearth Network.

Once there, the boys settled in around the dining room table once again, working on more of their homework before being sent off to bed.