Oh Lord!
ATF Universe
Disclaimer: Not mine, never were, never will be.
Author's note: A very short fic, proof read only by me.
---
"Oh hi JD…what? No I was out with the stock, thought I'd catch the highlights tonight…what? No way…JD I don't care what you think you saw. Vin didn't just streak across the Bronco's field at half time! …A close up…'Go Cowboys' written on his ass…JD there is more than one long-haired, blue eyed Texan in Denver…Buck saw it too? Put Buck on. Buck what the hell is…uh-huh…Oh Lord! …Oh shit! Arrested! …What? No I don't think Josiah hypnotized him…no Nathan didn't drug him…what's JD saying about Ezra? …A bet…HOW MUCH?"
oooOOOooo
Do you want to see Vin's 'decorations' ?
You do?
Well alright……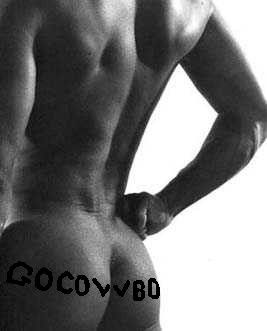 Feedback would be welcome to :- katyhmason@hotmail.com
Second disclaimer: Don't own the original picture, just borrowing it!