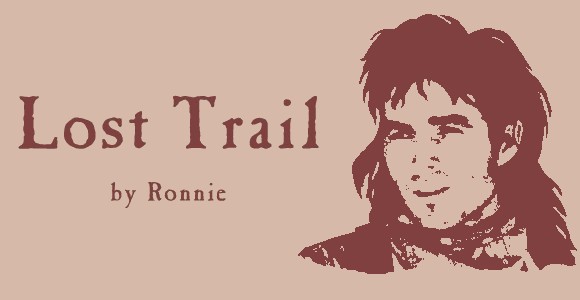 ---
ELEVEN
The sun had already started its slow ascent into the sky over the town when Mrs. Potter stepped out to the boardwalk, broom in hand. Earlier, she had noticed Chris sitting alone and now frowned when she saw Vin was not with the others when they joined him. Although she remembered that Buck had mentioned that Vin had fallen ill with a severe cold, she was still surprised to not see him up and about. She cast an annoyed glance at the boardwalk. Oh, well, it's clean enough anyway. With one last look up the street to be sure Vin wasn't on his way, she went back inside.

+ + + + + + +

Chris sat back in his chair and rested his elbows on the armrests. Lifting his cup to his mouth, he blew gently to cool it before taking a sip. Frowning, he lowered his cup, and as he closed his eyes, he pinched the bridge of his nose. Silently, he wished for solitude. Damn, I'd rather be back listening to Vin talk in his sleep. Opening one eye, he looked about the table and frowned. Nope, they're all still here. Ezra sat across from him, repeatedly shuffling his cards, a bored expression on his face as he gazed around the room. To his right sat Nathan and Josiah, having an animated conversation about, as far as Chris could tell, absolutely nothing. On his left, Buck was trying to sneak food off J.D.'s plate. Slamming his cup down, Chris opened both eyes.

"Okay, that's enough!"

Five pairs of startled eyes stared at him.

"Ezra, put those damn cards down and eat your breakfast. Nathan, Josiah, would you two please just shut up? And Buck, eat your own food and leave J.D. alone!"

After a few moments of stunned silence, Buck cleared his throat and attempted to put on a serious expression.

"Uh," Buck cleared his throat. "Excuse me, Chris, but who put the hornet up your behind?"

Josiah hid his smile behind his hand as he sat back in his chair.

"Speaking of sour moods," Ezra drawled lazily, "how is our Mr. Tanner this morning?"

J.D. could barely suppress a snicker as Buck elbowed him in the ribs. Noticing Chris's angry glare in his direction, he bit his lip as he lowered his head and stared at his plate.

"Oh, he's gonna be just fine," Nathan replied as he calmly continued eating. "Just needs to rest and give himself time to get well."

"I'd like to know how you managed to keep him in bed," Buck asked as he reached for the last biscuit on J.D.'s plate. "I expected to see him up and prowling about this morning."

"Nope, sleeping like a baby," Nathan responded. "He's feeling poorly enough, he ain't even arguin' and I'm taking advantage of that. Been dosing him regular with cough medicine and that puts him right to sleep." Nathan chuckled as he shook his head.

Chris's brow furrowed and he looked up when he thought he heard the faint sounds of a screaming woman. He frowned as he attempted to concentrate on listening. As the commotion outside grew louder, the men all realized that they were indeed hearing a woman's screams.

Reaching for their hats, they all stood and headed for the saloon doors. Pausing only briefly as he quickly scanned the street, Chris stepped outside with the others close behind.

"Mrs. Spencer?" J.D. questioned as he stepped around Chris and trotted across to Mrs. Potter's store.

Casting questioning glances at each other, Chris and Buck followed.

"Amanda! Oh my Amanda! My little angel's gone! Help me! Please dear God, help me! Amanda!"

J.D. stood, shocked. It didn't seem possible that the hysterical, disheveled woman before him now was the same woman he had just met yesterday.

Mary Travis and Gloria Potter stood on either side of the distraught woman kneeling on the boardwalk. As Mary looked up and noticed Chris's approach, total relief washed over her face.

"Oh, Chris, you have to help her, her daughter's missing...."

"Mr. Larabee," Gloria Potter began, "this is Mrs. Spencer. Her young daughter is missing, when she woke this morning, the child was gone. Some men have already left to start searching, but..."

"We need Vin," Buck interrupted.

"Now hold on, are you all forgettin' he's sick and belongs in bed?" Nathan insisted.

"It would appear though, that the odds of finding the child are more favorable with Mr. Tanner's expertise," Ezra pointed out.

"Okay, some of you get the horses ready," Chris ordered.

"Buck," Chris looked at Buck as he started walking towards Nathan's clinic.

"Let's go get Vin," Buck finished.

As the men dispersed, the sobs of Mrs. Spencer echoed in their heads.

"Oh my baby, my angel...she's gone..."
TWELVE
"Vin?"

Chris spoke softly as he opened the clinic door and poked his head in slightly, only to have Buck push past him.

"Aw...ain't that sweet? Sleepin' like a baby."

Chris chuckled and shook his head as he watched Buck awkwardly tiptoe to Vin's bedside.

"Well, I must say, I've never seen Mr. Tanner sleep quite so soundly."

Grunting in agreement, Chris frowned as he realized he had not heard the gambler enter.

"Now Buck, don't you go startling him, I gave him some medicine that's making him sleep...don't forget he's sick." Nathan admonished. "I don't like this, not one bit..." he muttered as he busied himself about the room.

Sighing as he removed his hat and hung it on a chair back, Chris ran his hand through his hair.

"Nathan, we already went through this, that little girl's best chance is Vin. No matter how he's feeling, if he can sit on a horse, he'd want to help, and you know it."

Nathan stopped, bowed his head and rubbed the back of his neck. He knew Chris was right, but still felt uneasy.

"Oh, Vin...come on sugar, time to wake up darlin'," Buck cooed in Vin's ear in a high, singsong voice.

Smiling in his sleep, Vin turned on his side and mumbled.

"Buck, knock it off," Chris ordered as he approached the bed. "Ezra, make yourself useful and go get some coffee." Sitting on the side of the bed, Chris gently shook Vin's shoulder. "Vin...come on Vin, you gotta wake up," he said softly. "Buck, get his clothes. Vin...hey Vin...that's it...stay awake now...keep those eyes open."

Vin's eyes were open and slowly blinking as he frowned at Chris. Wincing painfully as he swallowed, he licked his parched lips and tried to speak, but instead started coughing. Groaning as he clutched his left side, he turned away from Chris.

"Vin, I'm sorry...I know you're feeling like shit. Remember Mrs. Spencer? You met her yesterday. Her little girl's missing. We need your help cowboy." Chris spoke softly as his hand rested gently on Vin's back.

Without a word, Vin turned back and slowly started to sit up. The room was spinning and taking a deep breath, he quickly closed his eyes and slumped back on the pillows, gasping. He was visibly paler as Buck knelt beside the bed.

"Okay pard, we're gonna take it nice and slow. I'll help ya, alright?"

Nodding slightly, Vin opened his eyes and looked at Buck.

"Feel like I'm gonna be sick, Buck," he whispered weakly.

"I know, and who can blame ya, pard?" Buck sympathized. "What, with all the drugs Nathan's been shovin' down ya. Just do me a favor though, if ya can't hold it back, could ya point in Chris's direction? I just put this shirt on clean today."

Vin chuckled softly as Buck carefully helped him to sit upright. With his vision still not clear, he awkwardly failed to put his arm in the shirt Chris held before him. After several misses, Chris finally lost his patience and grabbed Vin's right arm and shoved it into the sleeve. When he heard the sharp intake of breath as he roughly put Vin's left arm in the sleeve, Chris felt a slight pang of guilt. Buck had been putting Vin's feet into his pant legs and was now ready for him to stand up. Standing him up quickly, he easily pulled Vin's pants up over his hips.

"Y'okay there, Vin?"

"Uh...hmm..." Vin closed his eyes and gulped as he nodded his head.

"Okay then, I'm gonna button these up, so try to stand still."

Buck felt Vin swaying as he buttoned the pants, and when he finished the last button, he realized too late that he had let go. Before Buck could catch him, Vin fell unceremoniously back on the bed.

"Chris, he can't even stand up," Nathan insisted.

"Nathan," Chris sighed. He was tired of this argument. "You know right well that all this is just because of all that medicine you gave him. Once it wears off, he'll be okay. Don't look at me that way. In a few hours, when we find that little girl, I'll put him back to bed myself."

"Uh, Chris? Think ya could give me a hand here?" Buck grunted. He was bent over, struggling to put Vin's socks on. "Or should I just use your method and tickle him?" Buck lightly tickled the sole of Vin's foot. Trying to pull his foot from Buck's grasp, Vin began to laugh softly, only to result in another painful bout of coughing.

"Good work, Buck," Chris said sarcastically. "Stop foolin' around and get his boots on."

Chris looked down at Vin lying on the bed, breathing heavily, obviously exhausted from the little exertion it took to dress. He wondered if they were doing the right thing.

"Okay pard, sit up again now and pull those suspenders up," Buck coaxed. "Can't have ya droppin' ya drawers out on the trail."

Vin sat up and snagged his right arm through the suspender strap. Unable to stop the momentum of the movement, he fell on his left side.

Chris turned and glared when he heard Ezra laughing. Once again, he had not heard the conman enter.

"Ezra, since you got nothing else better to do, go make sure the horses are ready."

"Right away, Mr. Larabee." Ezra touched his fingers to the brim of his hat. "Now, should I position Mr. Tanner's horse right at the bottom of the stairs so he can fall down and directly onto the saddle?" Knowing what Chris' glare at him meant, Ezra grinned as he raised his eyebrows and quickly ducked out the door.

After Ezra had left, the remaining men forced several cups of coffee down Vin, hoping it would arouse him enough to ride his horse. When they could get no more in him, they helped him to his feet. Waving their help off, he unsteadily crossed the room and started to go out the door.

"Hold on Vin, here's your coat and hat." Vin reached for them as Nathan held them out.

"Now don't be gettin' any ideas." Buck winked as he crouched down and secured Vin's holster to his leg.

"Okay,ready? Let's go." Chris lightly put his hand to Vin's back and guided him out the door. Without making it look obvious, Buck quickly moved in front of Vin as he unsteadily started to descend the stairs. Chris was at his side and Nathan followed.

J.D. and Josiah sat on their horses, watching the others slowly approach.

"Josiah, you think Vin'll be okay for this?" J.D. whispered. "He was feeling pretty sick yesterday."

"Vin's strong and stubborn, J.D. He'll do what needs to be done."

Josiah bit his lip to keep from laughing as he watched Vin swing up on to his saddle and off the other side. "But then again..."

When Vin was finally on his horse, Chris gave a nod to the others and they slowly started off. Chris positioned himself next to Vin, and jerking his head at Buck, silently suggested he do the same on the other side.

Before Buck could get there, Lillian Spencer ran into the street. She grabbed Vin's leg so fiercely that Chris feared she was going to pull him from the saddle.

"Oh please, Mr. Tanner....you have to help me! I've heard you're the best tracker here abouts. They say the best in the territory...please help me...find my little Amanda...please..."

As Mary Travis pulled her away , Vin looked down sadly and nodded his head.

"Yes, ma'am."
THIRTEEN
"Vin, anything?"

Chris looked down at Vin, crouched on the ground beside him. Shaking his head, Vin tiredly dragged his hand across his eyes. Chris didn't fail to notice that it took him longer than usual to stand. Taking a deep breath, Chris put his hands on his hips and dropped his head. Exhaling slowly, he squinted up at the sky. Damn, we've been out here for hours...

The men had gone to the Spencer home first. Searching the entire house and surrounding yard, they were unable to find any sign of the child's whereabouts.

Watching as Vin loosely held the reins of his horse and slowly walked away while staring at the ground, Chris frowned.

"Chris, we've turned up nothing. He needs some rest, we all do." Nathan spoke quietly beside him.

Watching Vin bend over and put his hands on his knees as he coughed again, Chris nodded in agreement.

"Reckon we need to head back, get some rest, food, fresh horses," Chris said absently, never taking his eyes off Vin. Moving to catch up with Vin, Chris rested his hand lightly on his shoulder.

"Vin, we need to head back to town."

Seeming not to hear Chris, Vin continued doggedly on, staring at the ground. Stepping in front of him, Chris put his hand to Vin's chest. The younger man looked up with a sigh and stared into Chris's eyes.

"We need to go back, catch a bite to eat, some fresh horses," Chris explained.

Vin nodded slightly, and frowning, turned his head and gazed across the open fields. Chris saw that he winced as he swallowed slowly. Sniffling, Vin dragged his sleeve under his nose. Returning his attention back to Chris, he looked at him with eyes full of sadness. Clearing his throat, Vin nodded slowly.

"Reckon you're right," he said hoarsely. Looking away again, he sighed. "Just don't know why I can't find her. She's just a little girl...can't have gone far." Although his low whisper was barely audible, Chris had heard.

Damn it, Nathan was right. Vin's not up to this. Shouldn't be out here and I dragged him into it. He can't find the kid and now he's blaming himself.

"Okay then, agreed? We head back to town, get some rest, food, fresh horses?" Buck had moved to Chris's side and interrupted his thoughts.

Smiling slightly, Chris watched Buck move behind Vin protectively as he mounted his horse. Chris knew what his motive was, but he had not been so obvious that Vin had noticed.

+ + + + + + +

"Oh, thank God! You're back! You found her! Where is she? Let me have her!"

The seven riders stopped as they became aware of what their return had meant to Mrs. Spencer. Before they realized it, she had run out to meet them, and was clinging to Vin's leg again, nearly pulling him from the horse. Sadly, he silently lowered his head, but did not meet her eye. Dismounting quickly, Josiah went to Mrs. Spencer's side and gathering her in his arms, began to lead her away.

"Ma'am, I'm so sorry. We haven't found her yet. Just came back for fresh horses," he quietly soothed. Looking back over his shoulder at the other men as they dismounted, he led the distraught woman away.

+ + + + + + +

Talking softly, the men waited for their meal to arrive. Resting his elbow on the arm of the chair, Vin rubbed his closed eyes and sighed.

Watching Vin sit quietly, Chris decided that he would insist Vin remain in town when they rode out again. Rejoining the men as their food arrived, Josiah hungrily reached for his plate.

"Where is she?" Chris asked succinctly.

"Took her to Mary, said she'll keep an eye on her."

Chris glanced over when he heard Vin sigh again.

"Stop blaming yourself."

"Shoulda found her by now," Vin said softly, looking up to meet Chris' eyes.

"I know...we ain't giving up yet," Chris answered as he patted Vin's knee reassuringly. "Now come on, let's get some food in ya..."

Chris smiled as Vin groaned when Buck passed him a bowl of broth.

"Not hungry."

"I don't care, you empty that bowl anyhow," Nathan instructed, punctuating the air with his fork between bites of potato.


"What are you doing? Just sitting here while my daughter's missing!"

The hysterical woman was pulling on Vin's arm. Chris rolled his eyes as he stood and attempted to pull Mrs. Spencer away from Vin.

Why the hell does she always single him out?

"Ma'am, we needed some food, some rest," he began. He stepped back slightly as the whimpering woman clutched his shirt and buried her head in his chest. He looked over the top of her head helplessly and was relieved to see Mary Travis enter the saloon.

"Chris, I'm sorry, she left when I went to see about dinner." Putting her arm around the other woman's shoulders, Mary gently pried her off Chris. "Come on now, Lillian. Let's allow these men to eat," she said gently.

"Oh, my baby...my darling Amanda." Lillian Spencer sagged as she leaned her head on Mary's shoulder and allowed herself to be led away. "Please, make them find her. Please."

"Now, don't you worry, they'll find her. I'm sure they will. Why Vin's the best tracker in the territory..." Mary soothed as they walked away.

Chris watched grimly as the two woman slowly retreated. As much as he trusted Vin's abilities, he knew that the longer they went without a sign, the less the chances were of finding her alive.

Sudden memories of his own lost child brought hot tears to his eyes. Rather than returning to his seat and allowing the others to note his lost composure, Chris walked to the bar and ordered a whiskey. Closing his eyes, he wiped them quickly. As he picked up his glass, he glanced at Vin before taking a sip. The young Texan was pale and a fine sheen of sweat was on his face. Sweat dampened hair was curling on his forehead as he stared into the bowl of broth in front of him.

Aw hell, Vin, what did I get you involved in?

Tipping his head back, he drained the remainder of the whiskey in his glass in one gulp.
FOURTEEN
"Mr. Larabee, it's become far too dark in this inclement weather to continue this endeavor tonight. Wouldn't it be prudent to cease and resume in the morning?"

Chris looked at Ezra with unconcealed irritation. He was tired, wet, cold, and miserable. The last thing he wanted right now was as argument with Ezra when he knew that this time, the gambler was right. The cool drizzle that had started several hours earlier had progressed to a raw, steady downpour.

The men and the horses were all well beyond exhaustion, and they had nothing but fatigue to show for their day's labor. The other search parties had long ago retired for the evening, but the seven had continued. Amanda Spencer was still missing. She had disappeared from her bed without a trace.

Although he was obviously ill, Vin was still the best tracker available. He was unable to find any trace of the child. The day long effort had drained him, both physically and emotionally. His struggle to stay in the saddle was not unnoticed by his six companions, and yet he would not give up. He could not give up.

Chris watched Vin as he slowly stood up and walked to his horse. With a deep sigh, he put his hand on the saddle horn and just stared. He wanted to swing on to his horse, but he just didn't have the energy to lift his leg. Before Chris could make a move, Buck had gone to Vin's side, and in one fluid motion, boosted him up on to his saddle. Looking down sadly, Vin smiled.

"Thanks, Bucklin," he said quietly.

Chris's and Buck's eyes met and Chris nodded slightly and pulled his horse up beside Vin's.

"Vin?"

Chris reached out and placed his hand on Vin's arm.

"Vin?"

Chris shifted in his saddle and looked behind him at the others.

"Vin, it's time to call it a day," he said quietly. "You're exhausted...we all are."

Chris noticed that Vin was shivering as he silently nodded.

"We'll start out again first light, but now a hot meal and dry bed."

Neither man felt the need to say that tomorrow's search would probably be for a body. Vin dropped his head and let out a deep sigh.

"Shoulda been able ta find somethin', Chris," Vin hoarsely whispered. "She's just a little girl, can't have gone far."

Straining to hear the low whisper over the downpour, Chris had no trouble hearing the defeat in Vin's voice. Lifting his head, Vin turned and glanced at Chris before looking away. Nudging his horse, he began to move away.

"Vin..."

Chris' frustration grew as he watched the younger man continue to move away.

Damn it Vin! Don't do this...none of this is your fault!

"Chris, he's sicker, he needs..."

"Enough, Nathan!" Chris interrupted. "I don't want to hear anymore. Don't you think I can see that? You were right, I was wrong. There, are you happy? Dragging Vin out here was wrong and a waste of time."

Stunned silence followed Chris's outburst as the leader and the healer angrily glared at each other. Neither noticed that Vin had not stopped.

"Gentlemen, we all agree. It would be in Mr. Tanner's best interests to discontinue this pursuit for the evening, so shall we stop him?"

As Ezra's question registered in their minds, Chris and Nathan stopped staring at each other. Noticing how far ahead Vin had gotten, Chris sighed.

"Damn."

Tapping the sides of his horse lightly, he quickly trotted to Vin's side. Reaching out, he grabbed the tracker's arm to gain his attention. Vin stopped and bowed his horse.

"Vin, it's over for tonight," he said quietly.

Lifting his head, Vin turned his gaze to Chris.

"Ch...Ch...Chris...I...," he shivered. Frowning, he stopped and stared at Chris. Blinking slowly, he winced as he swallowed. Pushing his hat off back, he lowered his head. Closing his eyes, he put his hand up and rubbed his forehead. Dropping his hand, he cocked his head and squinted at Chris. His vision was blurred and darkening at the edges. He was sick and beyond exhaustion, and he knew it, but he did not know how to give in and admit it.

"Chris...I..." Before he could continue, his eyes rolled back and surrendering to the blackness, he fell backwards off his horse, unconscious.

"VIN!"

Jumping from their horses, Chris and Buck reached Vin at the same time. Lifting Vin from the mud, Chris cradled Vin's head in his lap. Holding his coat open, he tried to shield the younger man's face from the rain.

"Nathan?" he asked worriedly.

"Chris, I done told ya. He's sick. Belongs back in town, in bed."

"Chris, get up on your horse and I'll pass him up to ya." Buck reached down and lifted Vin off Chris.

Riding slowly back to town, Chris felt colder as he felt Vin shiver in his arms. Putting his hand up, Chris felt the heat radiating from Vin's forehead and sighed. Today was a waste of Vin's time and energy. He tightened his hold as Vin began to stir.

"Easy...easy there pard... I've got ya," he murmured softly.

"Chris?"

Vin shifted uncomfortably. He frowned as he realized he was on Chris' horse. He had no memory of falling. Swallowing, he tried to sit up straighter.

"Just relax Vin, you passed out. Stay still and Nathan won't know you're awake and we can both have a few more minutes of peace."

Chris smiled when he felt Vin softly chuckle.

"How ya doin', cowboy?" he asked gently.

"C...cold."

"Just a little further."

"Thanks for helping me." Vin was struggling to stay awake and Chris could barely hear his hoarse voice.

"No need for thanks. Should know by now, I'm not going anywhere...I'm here for ya when you need me."

Feeling Vin's weight sag against him, Chris realized that Vin was asleep again. Silently, he wondered if Vin had heard him.
Comments to: CamaroTBar@aol.com
---