Peso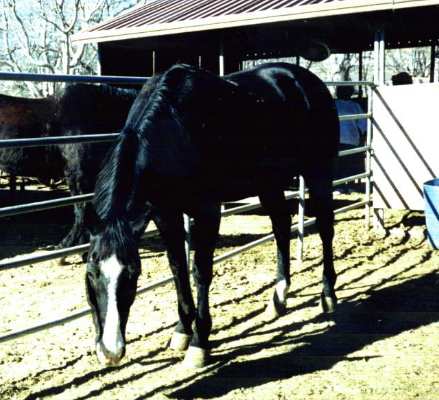 Peso, star of the Magnificent Seven, relaxing at his home.
Peso is one of the seven equine stars of The Magnificent Seven, all of whom can rightfully contend that the series would not be the same without their noble and spirited presence.

Peso shines in the role of "Vin Tanner's horse," although he is at times doubled by another horse named Quinn. Possessed of an outgoing and affectionate temperament, Peso is a gelding (as are all horses on the show), just over 15 hands high and sleek of build. He shares the responsibility for making the seven human actors look like true Western heroes with fellow four-legged thespians Pony, Milagro, Beavis, Quincy, Hemp and Buster (ridden respectively by Michael Biehn, Andy Kavovit, Dale Midkiff, Ron Perlman, Tony Starke and Rick Worthy), and occasionally with Segin (ridden by Laurie Holden).

Says the equine actor of his co-star, Eric Close... Well, he really didn't say anything, because most horses don't talk, but we're sure if he did, it would be something nice!
Back to the
Vin Tanner Page
---