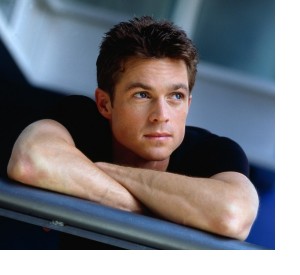 The savvy Eric Close is not about to get discouraged over past failures. He's learned that true success isn't defined by TV stardom, but by trusting God through all things
It was only three years ago that his role as Michael Wiseman on the TV series "Now and Again" had Entertainment Weekly calling Eric Close one of the "Top 10 Stars to Watch" and People referring to him as one of the year's "Breakout Stars." But the show, despite critical acclaim and a cult following, was cancelled after only one season.
Now Close is back on the small screen in the new drama series "Without A Trace" (CBS, Thursdays, 10:00 p.m. EST). He plays Martin Fitzgerald, the newest member of an FBI missing persons unit that pieces together a variety of evidence to locate victims.
"I am enjoying finally being on a series where the premise is not a gimmick," says Close. "This show is something contemporary and deals with real issues, but with no tricks."
What Close doesn't mention is that the series is also getting strong reviews and finishing in the top 20 in the Nielsen ratings week after week. Instead, he simply says, "I really don't feel any pressure this time around. It's an ensemble cast, and Anthony LaPaglia (who plays Jack Malone) is really the captain of this ship, not me."
Still, "Without A Trace" is Close's sixth TV series in the last decade, so you might think he would be at least a little pessimistic as the spotlight on his career heats up yet again. But Close's outlook is positive right now as he says, "I'm grateful for this job. I'm energized by my work. It can be 2 or 3 in the morning, and I'll still feel excited just to be on the set."
Part of Close's rollercoaster ride to fame involved a string of appearances on series like "McKenna," "The Magnificent Seven" and "Dark Skies." Each one was supposed to be Close's breakthrough role, yet it never quite worked out that way. But those career ups and downs only helped Close rely more and more on his faith in God.
Close says it was during this time he learned that, "If I put my faith in my work, I'll be disappointed again and again. If I put my faith in God, then I can't be let down. There have definitely been times when I was discouraged, but it's always helped to know God is with me."
With the success of "Now and Again" in 1999, the actor was thrown into what he can only describe as a media whirlwind.
"But I am glad I went through that time," Close adds. "It was interesting because it helped me stay humble. There were a lot of people telling me the show was a big deal. But all of that attention on me was not reality. The reality was, when that show got cancelled, I was back on the streets of New York in the rain, getting off at the wrong subway stop and trying to find my next audition."
But Close insists, "I was able to laugh about it. I could keep it in perspective. I had a great time, and I still consider that show a great period in my life."
On a more serious note, he says, "This last year and a half has been a real maturing process for me spiritually. It's made me a little more relaxed. I've really been challenged by God to trust Him." Close pauses for a moment. "Fully." He hesitates again. "With everything. And I've found there is a tremendous peace that comes with doing that."
Such a sense of peace, Close says, is an outgrowth of a faith he claimed at a young age, but later put on the back burner as a struggling actor.
While born on Staten Island in New York, Close spent most of his youth growing up in San Diego as the oldest of three boys. He found faith in God early in his life when his parents enrolled him in a Christian school at the age of 13.
"I think that age is naturally a time when you are searching, asking a lot of questions," Close says.
After praying for Jesus to become a part of his life, Close describes the rest of that school year as "one of the most incredible years of my life. It's really hard to describe it, but it was a very special time for me."
The memory of that year would help Close find his way back to God 10 years later. Close confesses that in the years following his time at the Christian school, "I made this decision to go my own way and not follow God anymore."
But after Close graduated from the University of Southern California, he became just another hungry actor in Hollywood looking for his first big break. That's when Close re-evaluated the direction his life was taking.
"I began thinking about my future. I was thinking about what I really wanted out of life, and I was just feeling empty," says Close. "Then I started thinking back to when I was 13 and how I had accepted Jesus Christ as my Savior.
"So I sat there in my apartment and prayed. I said, 'I don't know if You'll have me back or have anything to do with me. I've tried everything my own way, but if You'll come back into my life, I'll give you everything.'
"That's when I really made a commitment to follow Him," Close smiles. "It's been an amazing adventure. And I'll tell you this, no matter what, there's always been a joy. Not always a happiness, but a joy."
A tiny voice, one of Close's two daughters calls to the actor from the next room. It's his cue to wrap-up the conversation before he heads off to work. But before he does, he shares how he hopes the rest of the cast of "Without A Trace" perceives him.
"I think one way I can make a difference is by being there to serve instead of having an attitude of 'me first.' I hope as we get to know each other, they'll know I am a man of my word in a business where you never know when someone's lying to you or not."
Close reflects for a moment and then adds one final thought. "I'm not ashamed of what I believe. I pray that God will give me the courage and wisdom to share my faith in a loving way, not in a preachy, in-your-face kind of way. I know God has me here for a reason."